Excel sweepstakes: giveaways from a list
Use the Excel Sweepstake app to create sweepstakes from a list of users, whether from participants in online or offline competitions, subscribers, customers, event attendees, etc. Import the participants' list from an Excel spreadsheet, CSV file or text file, and select the winners. Publish the winners' page, complete with a certificate of validity, to announce the result of your sweepstakes list.

We're giving you 7 days for free!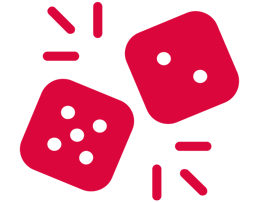 Key features
Import Excel, CSV or TXT files.

Possibility of assigning more chances to win to certain participants
General Features
Unlimited sweepstakes. Run as many giveaways as you want!

No limit on the number of comments

Filtered using rules of entry

Selection tool for winners, groups of winners and reserve winners.

Public page of winners and certificate of validity

Data storage and access to the list of participants

Downloadable Excel spreadsheet of participants and winners

Video of the winners with the List Giveaway result

App to generate and publish the legal terms and conditions
Step by step
1

Choose the Excel Sweepstakes app

2

Import your Excel, CSV or text file containing all the participants

3

Select and publish winners and alternates

4

Communicate the result of the competition by publishing the winners' page
Create your giveaway from any list of users. The Excel Sweepstakes app allows you to unify entries from other competitions that you've published on different social networks and import the participants to randomly choose a winner. And for offline competitions, with this app, you can guarantee that the choice of winners has been done in a guaranteed transparent way.