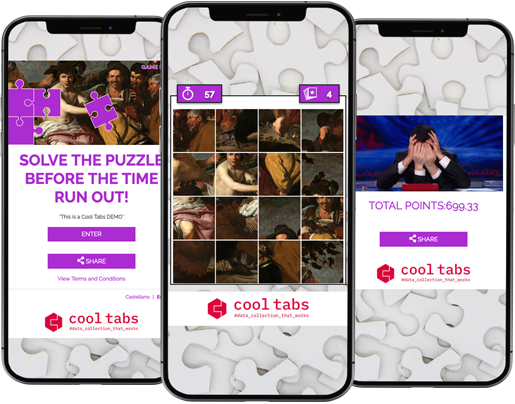 Watch Demo
Key features
Customized puzzle using your own image

Establish the conditions for playing: the number of pieces, duration, and maximum number of games

Scoring according to different achievements: points for each piece in the correct place, points for solving the jigsaws puzzle, and bonus points for the time taken.

Activate ranking of participants

Winners' selection tool and certificate of validity. Enter all the participants into a prize draw and choose a winner or award a prize to those who have obtained a minimum score.