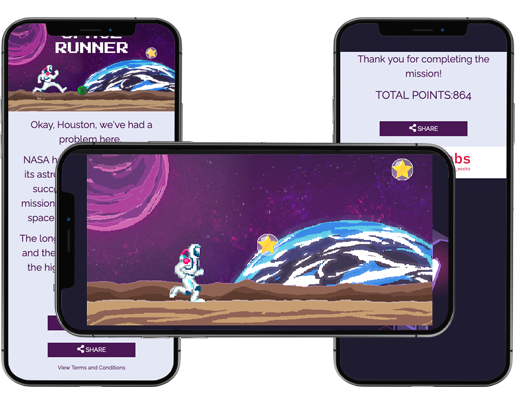 Watch Demo
Key features
Game customization with your own images (scene, character, obstacles and bonuses), background music and sound effects

Play with no time limit. Challenge participants to last the longest time possible.

Score through bonus points. The longer the players can last and the more bonuses they get, the more points they'll score.

Activate ranking of participants

Winners' selection tool and certificate of validity. Enter all the participants into a prize draw and choose a winner or award a prize to those who have obtained a minimum score.